This cheat sheet will help you find solutions to common problems in patient satisfaction.


Accurately identify patient pain points
Deliver post-visit information that keeps readmission rates down
Optimize staff utilization
Help staff as they maneuver new or unusual areas
Drive a patient-first attitude
Short on time? Don't worry. This guide was designed to help you find solutions fast. Let's get started.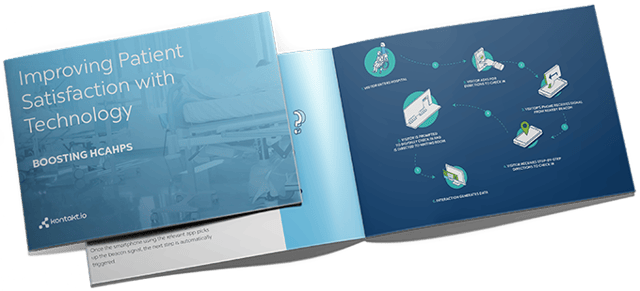 Hospitals with "excellent"
HCAHPS
(
Hospital Consumer Assessment of Healthcare Providers and Systems
) ratings between 2008 and 2014 had a net margin of 4.7%. That's nearly 3% higher than hospitals with "low" ratings. Hospitals must carefully balance providing patients high quality care with realistically addressing bottom-line factors like HCAHPS.