Top healthcare executives are grappling with the growing problem of avoidable administrative costs, which have reached $250 billion, and an increase in nurse turnover rate by 10% in 2022.

To overcome these challenges, health systems are turning to technologies such as IoT, AI, and Cloud Computing to digitally transform operational workflows, enhance patient and staff safety, and optimize room and asset utilization.

These cutting-edge technologies, built over open standards, establish a Smart Hospital IoT infrastructure that offers real-time location services of critical patient care resources, enhancing quality of care and improved reimbursements.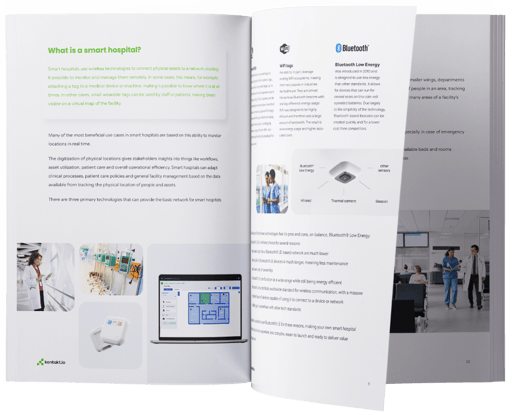 Discover some of the ways Kontakt.io solutions can help hospitals:
Enhance staff safety through wearable technology
Manage the location and distribution of medical devices
Monitor environmental conditions to improve patient outcomes