Medical device management is at the heart of a number of performance metrics for healthcare facilities. It plays a role in everything from employee productivity to patient care to overall efficiency.

Unfortunately, all too often, that role is a negative one due to the complexity of effective device management in a hospital environment.

Without a proper solution, devices become "lost" even when they're still on-premises and purchases of additional supplies and devices only add to the problem.

The belief that Real-Time Location Sensing (RTLS) alone can provide a viable solution has persisted for a considerable amount of time. While this is somewhat accurate, the implementation of AI-supported decision making is necessary to fully automate device management workflows and achieve sustainable, long-term success.

In our newest whitepaper, we look at the direct and indirect costs of inadequate medical device management as well as the many ways in which hospital operations can be streamlined.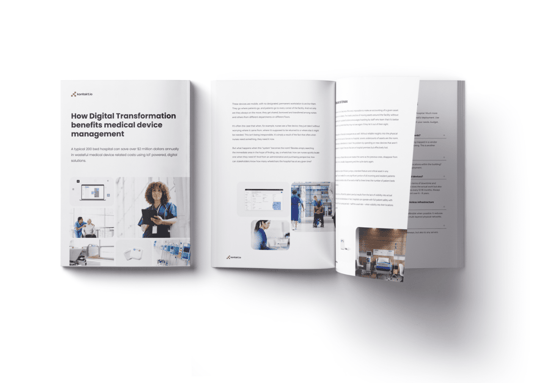 Download our new whitepaper and learn why Digital Transformation powered by IoT is the most effective way to:
Get live, real-time insights into the location and status of all mobile assets

Increase staff productivity through workflow automation

Increase asset utilization and ROI

Protect against losses

Improve patient care